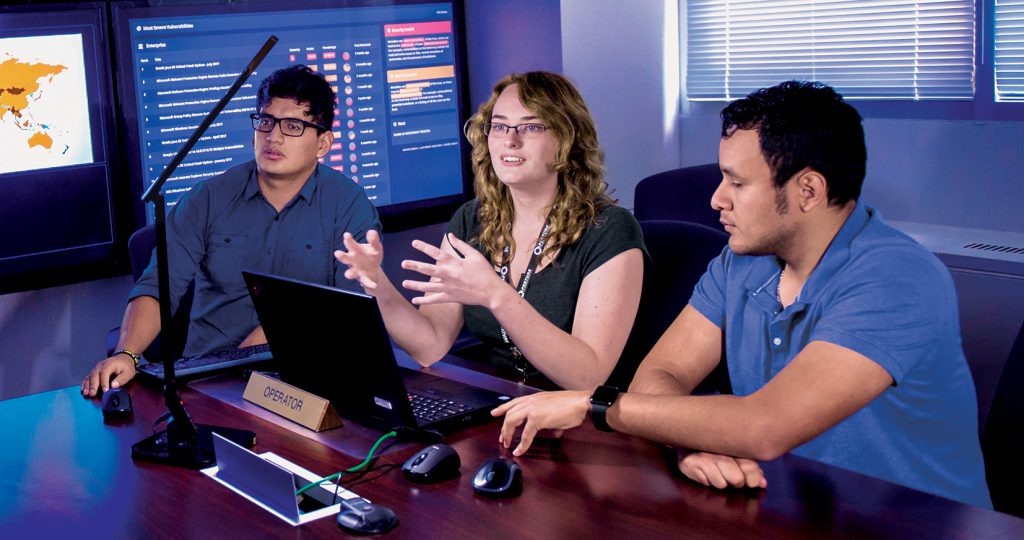 Though many might think of computer science as the kind of profession where work is left at work, Bryan Solis '17 disagrees. His cybersecurity internship in Montgomery County's Information Security Department is over, but he has been busy sealing his home against a cyber attack.
"Everything I learned, I'm doing it on my own house," he says.
Solis, 20, is one of the three recipients of the MC CyberCorps Scholarship for Service award. The National Science Foundation expanded program funding for the award to two Maryland community colleges this year; MC joined Prince George's Community College in granting the award to talented computer science students.
The scholarship includes an internship in Montgomery County's Information Security Department (for college credit), a summer research cybersecurity project at University of Maryland Baltimore County (UMBC), and a full ride to transfer to UMBC to complete their computer science studies. After college, scholars must spend a year working in cybersecurity at a local, state, tribal, county, or federal government entity.
MC received more than $120,000 from the National Science Foundation for fiscal year 2017, and plans to continue building its connection to the county through the project. The program was extended to the College for this school year, and cybersecurity program manager Joe Roundy says he hopes to receive another five years of funding for the program.
All three of this year's scholars—Lauren Mundy '17, Edwin Valdez '17, and Solis—said the internship provided hands-on experience and training in cybersecurity they didn't get in the classroom. While all three studied computer science at Montgomery College, the county internship provided guidance in learning how to secure an operating system and how to perform a counter cyber attack, and also provided them experience with new technical tools used in the field.
"Learning how to set up and use a [Intrusion Detection System] system is invaluable," Mundy says. "That's something that not a lot of people do until they actually get on the job. And now we actually have experience doing it before we even got out of college."
Mundy, 21, appreciated that her supervisors at the county guided and taught the scholars by throwing them into the work directly: "We learned a lot more that way."
Valdez, 24, who grew up in El Salvador and moved to Montgomery County two years ago, appreciated gaining overall exposure to the growing, lucrative field of cybersecurity—including making professional contacts.
"I met with a lot of people in the field, so when they see me, they're going to see this is the guy who was working with Montgomery County," he says. "All my coworkers from the internship already know me, and they know what I'm capable of."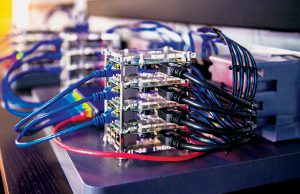 Montgomery County Enterprise Information Security Official Keith Young managed the team who worked with the scholars. He says the students were an asset to the county.
"It was a win for the students in that they got a tremendous amount of learning. It was a win for Montgomery College because they could say they put people through this program and they got real life experience, and it was a win for us because we utilized their talents," he says.
—Amanda Palleschi
Photography by Pete Vidal