In Memoriam
Notices are published upon receipt of information. Please send faculty, alumni, and student information to us via e-mail, phone, or mail.
---
Jennifer Quigley Guido

August 9, 2015
She was an operations director in the College's Academic Affairs Office.
Mildred Ancrum Peele '61

July 1, 2015
Herbert David Duey '52

June 24, 2015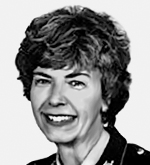 Carol A. Mehrling '68
June 14, 2015
She was the first woman to serve as chief of police of Montgomery County. Upon her appointment, the county had the second largest department in the US ever to be led by a woman. Chief Mehrling was a 1997 recipient of the Outstanding Alumni Achievement Award.
Mariam Folashade Adebayo '10
June 1, 2015
Dr. Jane J. Anderson
January 27, 2015
She was a history/political science professor at the Rockville Campus. She retired in June 2005 after almost 40 years at the College.
Dr. William T. Anagnoson
January 21, 2015
He was a professor in the Student Development Office at the Takoma Park/Silver Spring Campus. He worked at the College from August 1, 1967, until his retirement on January 1, 2015.
Gloria "Nell" Kane
November 20, 2014
She worked as a gift coordinator in the Office of Institutional Advancement. She retired in January 2013 having worked at the College for 33 years.
Thomas E. Marshall, Bliss '41
November 8, 2014
He worked as a civilian engineer for the Naval Weapons Lab and the US Naval Research Laboratory (NRL). He was awarded seven patents while working at NRL. One of his projects included designing and building weather stations for use in Antarctica.
Joseph L. Herson
August 8, 2014
Long-standing Montgomery College Foundation board member Joe Herson provided counsel to College leadership and fellow board members as a founding member of the Montgomery College Foundation Board of Directors. Herson was president and owner of his family's auto dealership chain, Manhattan Auto. He received Time magazine's dealer of the year award in 1986. During the mid-1980s, he was pivotal in identifying the need for skilled auto technicians in Montgomery County, and he served on the steering committee to establish the Homer S. Gudelsky Institute for Technical Education. He was also a supporter of the College's original Portraits of Life exhibit (2005) that honored dozens of Holocaust survivors living the county. He established the Herson-Stirman Family Foundation Scholarship in 2003, which has assisted more than 85 students.
John Braddy '72

July 13, 2014
Glen A. Leizear '80
May 19, 2014
He owned and operated The Club House Restaurant in Daytona Beach, Fla. for 22 years.
Phillip Travis Weigner '10
May 12, 2014
Dr. Brenda Robert
April 22, 2014
She was an original member of the English faculty at the Germantown Campus.
Frank Toomey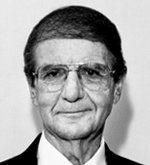 April 4, 2014
Frank Toomey coached football and golf, and taught physical education at the Rockville Campus. He led the College's teams to 15 regional championships and 16 state championships. He was also named "Coach of the Year" several times by both the Maryland Junior College Conference and Region XX and XXI of the National Junior College Athletic Association. Coach Toomey was inducted into MC's Hall of Fame in 1999.
Howard Dixon, Bliss '38
April 17, 2014
Marianne W. Hollis '82
March 25, 2014
She worked as an art teacher for the residents of William Hill Manor and Genesis Healthcare. She was also a member of the Working Artists Forum and the Rehoboth Art League.
Robert P. Elze, Bliss '51
March 21, 2014
Robert S. Marrara, Bliss '49
March 18, 2014
Mark Henrichs '92

March 12, 2014
Doris J. Botsford
February 23, 2014
She was an instructional lab technician at the Takoma Park/Silver Spring Campus.
Franklin Anderson
February 21, 2014
He was a building services worker at the Rockville Campus.
Robert L. Cale, Bliss '49
February 16, 2014
He served in the US Army for two years during the Korean War and was stationed in Okinawa, Japan. He later became an electrician and was employed by Heim Electric for 33 years before retiring in 1991.
Gregory Nath "Fez" Dash '13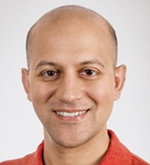 February 14, 2014
Dash, a US Air Force veteran, had served in combat operations in Kosovo, Iraq, and Afghanistan. He held a BS in engineering in 1998 (Air Force Academy). He was a student blogger during the fall 2013 semester; he posted weekly reflections about his experiences as a student at Rockville.
Fernando Otero '81
February 10, 2014
Brenda Kallal '90
February 7, 2014
Patricia Armstrong '92
January 29, 2014
Adolphus (Buck) Sparks
January 27, 2014 
He worked in the Rockville Campus audio-visual department.
Catherine Ruseau
January 12, 2014
She was a student assistant at the Rockville Campus.
Victor Squadrito, Bliss '47
January 4, 2014
Ruth Luke '99
October 6, 2013
Karl John Petersen '82

August 29, 2013
Walter E. Ayers, Jr.
September 16, 2013
He worked as an electronic technician in the facilities department.
Catherine Kennett '86
April 28, 2013
Linda C. Bren '75
July 31, 2013