Class Notes
What's your story? Send your updates and photos via e-mail to alumni@montgomerycollege.edu or the online "Submit Your Class Notes" form.
---
1960s
Lynne Hanson '69 published her first book, Do You Think I Need to Wear Boobs with This Dress?, in 2012. She developed a line of clothing for women who had undergone mastectomies and were looking for alternatives to implants and prosthetics.
Robert Marshall '65 is serving his 11th term in the Virginia House of Delegates. He represents the 13th District in the General Assembly.
1970s
Joe McCary '70, Lon Anderson '70, Harry Zecher '69, and Len Jaffe '70 assembled at the National Press Club to celebrate Lon's retirement after 21 years as the spokesman for AAA Mid-Atlantic—keeping motorists aware of road safety and local governments accountable for highway maintenance. Lon's retirement party drew colleagues from his years with the Rockville Campus newspaper, The Spur. Lon is a past Alumni Association president and a 1998 recipient of the Outstanding Alumni Achievement Award. Along the way, he also worked in the College administration, handling public affairs.
Robert DeVroom '70 retired after 43 years at General Electric Healthcare.
Marjorie (Taulelle) Lidard '70 is a management specialist for the FDA Center for Veterinary Medicine.
Ann McCathran '73 is a senior staff assistant at Seminole County Government, Orlando, Fla.
Leslie "Les" Hatley '73 released his second solo CD, Surge, in 2012. He is active in the Songwriters Association of Washington, the Washington Area Music Association, and the DC Blues Society.
Carol Presley '73 is government relations manager for Acadia Insurance Company.
Marco Barriga '74 graduated from Miami-Dade Community College with AS and AA degrees. He has a diploma in biblical studies from Southern Baptist Convention Seminary Extension. Now working for the Tennessee Valley Authority in environmental compliance, Marco plans to retire within the next two years, then teach Hebrew and Greek.
George Ladner '74 has been with the Central Intelligence Agency for 37 years. (And we're allowed to say so.)
Michael Krawic '75 has appeared in Legally Blonde 2, The X Files, Ghosts of Mars, Fire Down Below, and many other film and television roles. His latest project is a role in the upcoming feature film, Senior Project, starring Margaret Cho.
Dr. Burton Clark '76 has published a collection of essays on fire science, I Can't Save You, But I'll Die Trying: The American Fire Culture.
Anita Volpe '76 is director of perioperative patient safety and quality at New York Hospital Queens. She comments, "The advice that I received at graduation from the College's nursing program director, Helen Statts, had a tremendous impact. She said, 'never forget who you are. You are a nurse.' This has been my philosophy for many years—to uphold my duties as a nurse and to promote the vital role nurses play in providing care and support to the patients and families they serve."
Michelle Love '77 served in the Army during the Vietnam War, during which she was exposed to dangerous chemicals and left with a visual disability. After her military service, she came to MC and earned an AA. She wrote to express her gratitude and appreciation to MC for accommodating her with textbooks put on audiotape and the extended time for exams. She noted that without these accommodations, she would have been unable to graduate.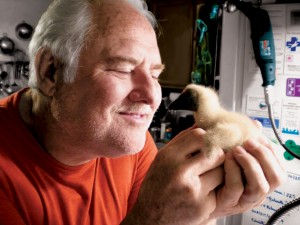 Ronald ("Doc") Wexler '77 founded the Orphaned Wildlife Rescue Center (OWRC) at his home in Lusby, Maryland (Calvert County) in 1990. The center has helped rescue more than 20,000 injured animals and/or offspring of injured or dead animals, including raccoons, deer, bald eagles, and porpoises. He also teaches a Basics of Wildlife Rehabilitation course for people who want to get started in rescue and rehabilitation work.
Debra Burrows '78 manages Kids Dental Clinic in Germantown.
Larry Kilmer '78 is a math teacher at the Heights School in Potomac.
Chuck Redd '78 has been named guest of honor at the October 2014 Roswell Jazz Festival in New Mexico.
1980s
Kimberly D.R. DuVall '81 is a psychology professor at James Madison University. In 2009, she was honored by her students as the number-one university instructor in the nation; and she was chosen as #23 by Rate My Professors.com. In 2012, she was chosen along with other JMU professors to be highlighted in The Princeton Review's Best 300 Professors.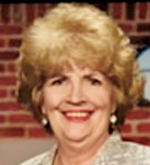 Mary Marchone '81, the first female graduate of MC's fire science program, received the 2014 Dr. Anne W. Phillips Award for Leadership in Fire Safety Education from the International Fire Service Training Association and the Congressional Fire Services Institute. She is a training specialist with the National Fire Academy in Emmitsburg, Md.
Karen (Werner) Milstein '81 was a speaker of the Montgomery County contingent during the All-America City Community competition in Mobile, Ala., and testified to the Congressional Women's Caucus regarding a proposed lactation bill that has since been passed. She was a member and vice-chair of the Montgomery Work Life Alliance's Advisory Board (now the National Work Life Alliance). Currently, she is a principal consultant at Workplace Benefit Strategies.
Frances Bowie '86 is a sales associate for Discovery Communications in Silver Spring, Md.
Dr. Usa Bunnag '87 has been named a Fellow of the International College of Dentists.
1990s
Richard Holley '92 graduated with bachelor's degrees in occupational therapy and sociology from Towson University. He is currently pursuing a master's in adult education from Pennsylvania State University. Richard also serves as a major in the United States Army Reserve with the 328th Medical Detachment-Combat Operation Stress Control (COSC) in Pennsylvania.
Shawna O'Hagan Morrow '92 is a senior manager for customer accounts at USEC Inc., in Bethesda, Md.
Gladys Noguera '94 is a human resource assistant for the Department of the Navy.
Jerome ("JYD") Williams '94 welcomed MC's new Raptors mascot via a video message at its debut last fall. He has prior Raptors experience; his nine-year NBA career included several teams: the Detroit Pistons, the New York Knicks, the Chicago Bulls—and the Toronto Raptors.
John Putman '96 is a communications specialist with the Howard County Public School System.
Ted Malaska '98 is the co-author of Hadoop Application Architectures, a manual on big-data management, which was released in fall 2014.
Ade Balogun '99 has written a collection of inspirational short stories under the name David Skyé, titled Power of Paradise.
Paul James '99 has appeared on the ABC Family show Greek. His filmography also includes CSI, Cold Case, Spinning into Butter, and many more.
Daniel Koroma '99 joined the Montgomery County Office of Community Partnerships to work as an immigrant community liaison. Koroma, originally from Sierra Leone, will work with the African community.
2000s
Agustin Oulton '01 founded Varsity Travel, which organizes group tours all over the world. He has offices in the United States and Argentina.
Jae Ware '01 completed an MFA in creative writing at Southern New Hampshire University in May 2015.
Louise Aminata Ahuré '02 completed her PhD in aerospace engineering at the University of Maryland. Her research focused on developing an adaptive landing gear system for Boeing helicopters.
Joseph Black '02 is the founder and president of Joe Black Entertainment (J.B.E.) in Baltimore, which reached its tenth anniversary in 2014.
Grace Forsythia Igot '02 is an archaeological field technician for Skelly and Loy Inc.
Bert Tondo '02 is an architect in the contract management division of Jacobs. He handles remote contracts for jobs in the US and Europe.
Amy Gueye '03, recipient of the inaugural Rising Star Young Alumni Recognition Award, recently completed her residency at Johns Hopkins University and has joined WomanKind as a general obstetrician/gynecologist physician. She aims to build a woman's health center in Senegal and works on global women's health projects with Jhpiego, a nonprofit global health affiliate of Johns Hopkins.
Megan Anders '04 received a post-master's certificate in applied behavior analysis from the School of Education at Johns Hopkins University.
Supatra Lay '04 is a telecommunications specialist at the National Institute of Standards and Technology in Gaithersburg, Md.
Victor Ontiveros '04 graduated with a doctorate in reliability engineering at the University of Maryland. The title of his dissertation is Strain Energy Density and Thermodynamic Entropy as Prognostic Measures of Crack Initiation in Aluminum. Currently, he is working for Hughes Associates, Inc., on fire risk assessment for nuclear power plants.
Pauline Tither '04 received her doctor of nursing practice degree from Frontier Nursing University in 2014. She is working as a family nurse practitioner.
Nestor Alvarenga '05 joined the Montgomery County Office of Community Partnerships to work as an immigrant community liaison. Alvarenga, a native of El Salvador, will work with the Latino community.
Laura Vasquez '05 left her position with the US Army Public Health Command and is now an environmental scientist and engineering officer in the Army. She was commissioned as a first lieutenant and has moved to San Antonio, Tex., for training.
Irena Antic '06 completed her doctorate in biology at Northwestern University and is now a postdoctoral researcher at Carnegie Mellon University.
Charles J. Overly '06 is pursuing an MBA at the University of North Carolina at Chapel Hill. He and his wife, Sara Montone '06, moved to Chapel Hill in July.
Shelly Shen '06 received a special recognition award for her jewelry and metal work at the International Cloisonné Jewelry Exhibition in Tokyo.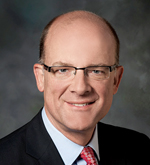 Timothy Van Zandt, RN '06 is vice president of government and community relations for the Saint Luke's Health System. He was a budget overseer for the departments of Health and Mental Health in the Missouri House of Representatives from 1995 to 2002. He serves on the boards of the Kansas Economic Progress Council; Missouri Chamber of Commerce and Industry; Armour Oaks Senior Community; and Friends of the Conservatory of Music and Dance at UMKC.
Hernan Francis Igot '07 is a graphic designer at the American Society for Engineering Education.
Holly Kent-Payne '07 is now a permanent resident of the US. She lives in Chicago, where she teaches English and literature at Westwood College. She is involved in political activism through the Antiwar Committee-Chicago.
Todd Culliton '08 graduated magna cum laude from the University of Maryland Francis King Carey School of Law and is a member of the Order of the Coif. He is now studying for the bar.
David Foote '08 married Sharon Vitello in October.
2010s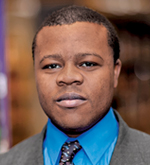 Franklin Nouketcha '11 passed the written qualifying exam for his PhD. An electrical engineering major while at Montgomery College, he received the L.D. Bliss Electrical Society Scholarship in 2011. After completing his studies at MC, Franklin transferred to the University of Maryland where he was a recipient of the Tech Council of Maryland Kendall Scholarship. Passing the written qualifying exam means that Franklin demonstrated competency in basic math, linear systems, devices, and digital logic. Next up for Franklin is the oral portion of the qualifying requirement for his PhD.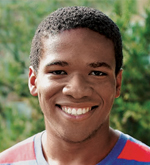 Jonathan Jayes Green '12 is currently a senior at Goucher College and recently wrote a piece for Mundo Latino, the Hispanic community newspaper of Baltimore, discussing what graduating from Goucher will mean to him and his family.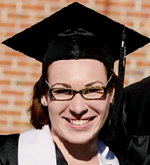 Heather Schramm '12 is an archaeological field technician for Skelly and Loy Inc.
Michael Eleff '13 graduated cum laude from the University of Maryland with a bachelor's degree in finance. He was
chosen to give the graduating seniors address to fellow classmates, family, and friends at the 2014 Robert H. Smith School of Business winter commencement.
Yi Liu '14 has transferred to UMBC, where she intends to continue to explore her passion for biological sciences.
Kenya Sesay '14 is a program coordinator for NAMI Montgomery County, the Maryland affiliate of National Alliance on Mental Illness.
Christopher Torres '14 is a senior in Catholic University of America's architecture program. He interns at Division 1 Architects in Washington, DC.
Maria Renee Trigo '14 is working with a UN project, Child Found, which focuses on helping children improve their lives through education, human rights, and medical care.
Belinda Hester '15 transferred to Shaw University in Raleigh, NC.
Giday Samoel '15 transferred to the University of Maryland to complete a bachelor's degree in mechanical engineering.
Diane Vu '15 joined the Montgomery County Office of Community Partnerships to work as an immigrant community liaison. Vu, who emigrated from France, will work with the county's Asian community.
---
Bliss Beat
Students were on the Takoma Park scene well before Montgomery College bought the campus of the Bliss Electrical School. This group from the Bliss class of 1932 appears on what seems to be the balcony over the dormitory porch, with New York Avenue in t
he background. Merrie Childrey Ligon identifies the musician as her father, Albert B. Childrey Jr., and writes that she believes one of the others in the group is George Whitlock. The two later went into business together in Greensboro, N.C.; and in 1936 Whitlock was best man at Childrey's wedding. Childrey passed away in 1996.
Honoring MC's oldest alumni and the College's post WWII beginnings, the Alumni Association manages the Louis D. Bliss Memorial Scholarship, MC's oldest endowment, to serve electrical engineering and computer science majors.