Did you ever take a cooking class at Montgomery College led by Carla Hall, a finalist on Bravo-TV's Top Chef? Perhaps you caught a lecture by Christopher Kimball, founder, editor, and publisher of Cook's Illustrated magazine and cookbook empire, and host of PBS's America's Test Kitchen and Cook's Country. Or hung on the words of Lidia Bastianich, renowned Italian food expert, author, New York City restaurateur, and host of Lidia's Italy on PBS. Maybe you attended a cooking demonstration and tasting led by Washington celebrity chef Roberto Donna.
If you were lucky enough to participate in any of these culinary events sponsored by the College's Marriott Hospitality Center, you benefited from the generosity of the J. Willard and Alice S. Marriott Foundation. Since 2001 the Foundation has donated more than $2 million to the well-regarded hospitality management program to support scholarships, expand program offerings, purchase equipment, and produce a well-trained workforce for Marriott International and the rest of the booming hospitality industry in the D.C. metropolitan region.
For this edition of Insights, Hospitality Management Director Janet Saros and Marriott Hospitality Center Coordinator Lisa Fanning share inside information—a cornucopia of chef's secrets—to help you make your kitchen a success.
---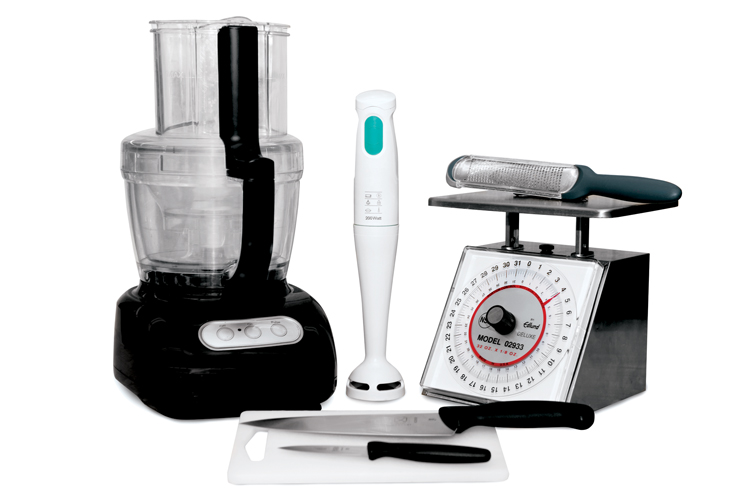 Equipment Essentials for the Home Chef
You don't need to mortgage your house to have a well-stocked kitchen. According to Janet Saros, "Anything designed to do only one thing is a waste of time and money." Here are the essentials she recommends to help get you started.
Chef's knife
Paring knife
Food processor
Immersion blender
Microplane grater
Food scale
---
Resources to Mix It Up
When they are looking for something new for their students to cook, they leaf through:
Bon Appétit
Cook's Illustrated
Food Network Magazine
Cuisine at Home
Saveur
Fine Cooking
When it comes to cookbooks, they recommend looking at anything by New York Times food writer Mark Bittman, especially How to Cook Everything. They also recommend visiting epicurious.com for recipes online and consulting the food columns of national newspapers for their archived recipes.
---
Skills to Master
Saros inspires her novice chefs to develop their food palates and experience different types of foods. Home cooks can benefit from the same skills.
Basic knife skills can speed up your prep time and ensure even cooking throughout a dish.
Knowledge of basic weights and measurements will help you quickly adjust quantities and convert from metric weight measures (the European preference) to volume measurements (North America's standard), e.g., 250g flour = ½ cup.
Assembling and organizing your ingredients before you begin, the practice called mise en place in professional kitchens, keeps you moving seamlessly through preparations.
—Tina Kramer
---
This article first appeared in the fall 2010 issue of Insights.