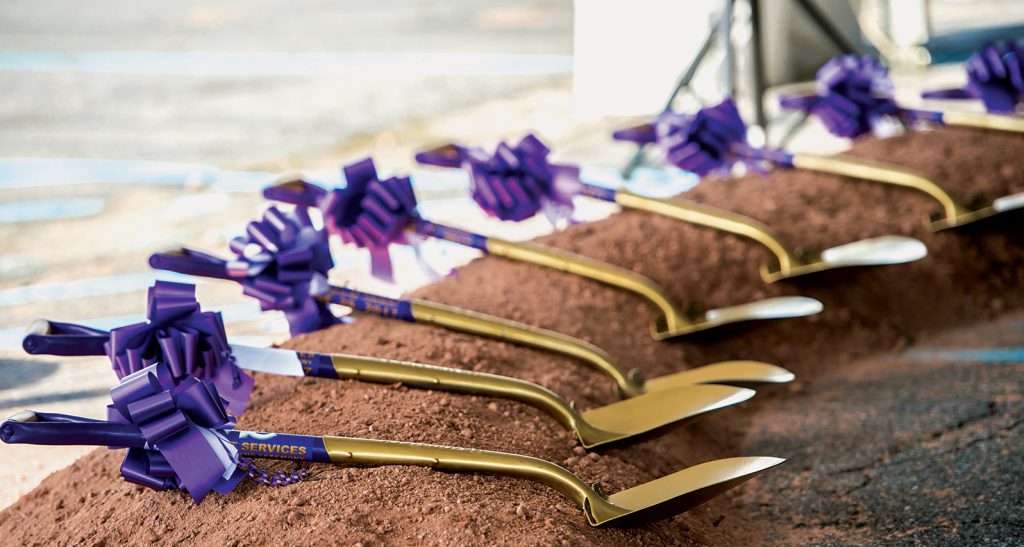 Montgomery College broke ground in June on a 130,000-square-foot Student Services Center, which will provide a centralized location for all student services at the Rockville Campus.
"I am pleased that the Student Services Center is now shovel-ready," said Montgomery County Executive Isiah (Ike) Leggett at the ceremony. "This fantastic building will give students an easier and supportive launch into their college career."
The building will be configured to provide easy access to the most frequently visited student service functions: admissions, counseling, registration, financial aid, assessment, disability support services, veterans' services, the career transfer center, and student life, among others. The lobby will provide seating and gathering space for the expanded MBI Café—a student-run coffee service—as well as receptions and presentations.
The building will also house the Office of Student Affairs' deans, the School of Education, instructional space (open lab, plus five class labs), and campus offices for the vice president and provost, Safety and Security, and Facilities.
The Student Services Center was funded with support from the state and the county. It was designed by Cho Benn Holback + Associates, a Quinn Evans Company. The general contractor for the project is Grunley Construction Company, Inc.
Photography by Pete Vidal