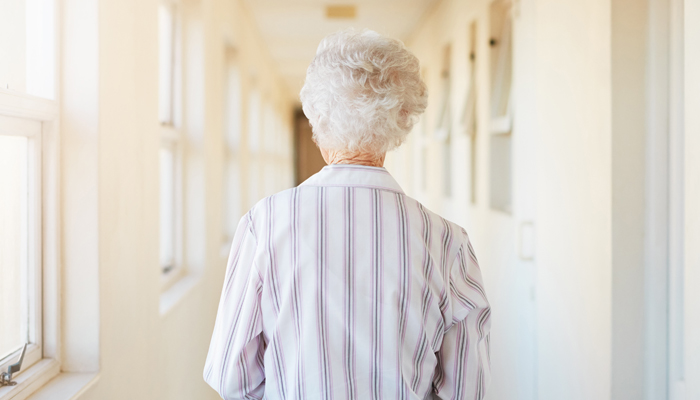 By 2040, one in five residents in Montgomery County will be 65 and older—and one out of three will be over the age of 55—according to a May 2018 study of senior housing needs conducted by the Montgomery County Planning Department.
This extraordinary growth in senior population prompted county leaders to enhance the leadership and supervisory skills of those who work with Montgomery County's aging residents in senior living facilities. To accomplish this, the Montgomery County Department of Housing and Community Affairs (DHCA) collaborated with Montgomery College's Workforce Development and Continuing Education (WDCE) to develop a yearlong course, Understanding Aging: A Leadership Training Certificate Course for Senior Housing Staff.
The customized course addresses leadership skills in general but also tailors the curriculum to personnel at county-funded assisted living facilities. Together county and College officials developed the curriculum of the yearlong program, which provides two sessions per month. Topics in the two-hour classes include elder abuse and neglect, taught by Montgomery County State's Attorney Debbie Feinstein; cognitive impairment and dementia, taught by Patty Hagen, senior director for support services at the Jewish Council for the Aging; and technology in supporting elders, taught by Dr. Charlene Quinn from the University of Maryland School of Medicine.
The program is a genesis of the close working relationship between the county and the College. Steve Greenfield, dean of business, information technology, and safety in the College's WD&CE division, says the College is the primary source of training for county employees. "There is a trust built between these two agencies—and we work closely to deliver relevant training." Greenfield says as the program evolves, the College will reach out to employees at private assisted living facilities.
"Through this novel training program, the College is helping to grow skilled practitioners who will serve an important, and growing, population—those in assisted living facilities. Customized programs like this one enhance the relevance and training of the valuable workforce in the county," says Dr. Stephen Cain, acting president of Montgomery College.