When Northwood High School's Dominique Desmarattes crosses the stage at DAR Constitution Hall on June 6, she will finish a storied high school career. Her senior-year accomplishments include running cross-country and track, garnering Homecoming Queen honors from her fellow students—and earning a degree from Montgomery College.
Desmarattes and six other Montgomery County Public Schools (MCPS) students strategically commingled Advanced Placement (AP) testing, MC classes offered at MCPS high schools, and classes on campus to get the degree. Their success is a testament not only to their tenacity, but also to forward thinking on the part of College and MCPS officials to provide innovative dual enrollment programs.
"We have to make sure that our [Montgomery County] businesses and industries have the talent they need to fill positions—and a pipeline to fill that talent," says Dr. Sanjay Rai, senior vice president for academic affairs at Montgomery College. "We also need to make sure that every segment of our society has equal access to the jobs in the region."
Rai's sentiments echo those of the legions of policy makers, foundations, and business and education leaders who issued exhortations to expand access and improve college graduation rates for Americans. Barack Obama, as president, gave voice to these concerns and issued a clarion call of his own when he asserted America would again have the highest proportion of college graduates if 60 percent of American twenty-five to thirty-four year olds earned at least an associate's degree by 2020.
In 2013, the Maryland General Assembly passed landmark legislation, College and Career Readiness and College Completion Act (CCRCCA), raising expectations for at least 55 percent of Maryland's residents (ages 25 to 64) to hold at least an associate's degree by 2025. In short, CCRCCA ensures students are college and career ready, expands access to early college, enhances transferability, and drives timely college degree completion.
"I was intrigued by the possibility of graduating high school with a college degree. I thought it would be challenging. I thought it would be exciting,"
—Genevieve Tan
For their part, Montgomery College leadership wanted to bring more and more high school students to the College early, especially in degree areas heavily aligned with industries. After studying workforce trends and consulting with MCPS colleagues, as well as local business partners, they identified STEM-based positions as those most coveted in the Washington area.
In 2014, the MC-MCPS partnership launched Middle College programs (also called MC2) in general engineering at Northwest High School and general studies (with a STEM core) at Northwood High School.
In Middle College, students enroll in general high school courses, including AP courses, in tandem with Montgomery College coursework offered at their high schools in eleventh grade and at an MC campus in twelfth grade. The result is a rigorous, structured academic program for students, including academic support from both MCPS and MC staff.
MCPS personnel provide assistance with AP exam preparation, as well as writing support and ACCUPLACER preparation courses. ACCUPLACER, a test developed by The College Board, evaluates students' skills in reading, writing, and mathematics. The College uses test scores to assess student readiness for introductory credit courses. Students must have college-ready scores and a 3.0 cumulative grade point average at the end of the first semester of tenth grade to participate in the college-level portion of the program.
Officials worked closely to tailor Middle College so students could transfer back credits earned at Montgomery College for their MCPS transcript, as well as transfer MCPS credits forward to MC.
"I was intrigued by the possibility of graduating high school with a college degree. I thought it would be challenging. I thought it would be exciting," says Genevieve Tan, who graduates from Montgomery College on May 18 and Northwest High School on June 6. Tan, who earned a 4.0 grade point average in high school and college classes, also received top scores, 5, on all the AP exams she took.
Tan, who is headed to University of Maryland in the fall, also had offers from University of Virginia and University of Pittsburgh. While she finishes her last semester at MC and Northwest High School, she is participating in MC's NASA Swarmathon competition to develop cooperative robotics to revolutionize space exploration.
"Genevieve is very conscientious and smart. In short, she is a joy to have had in my classes," says Dr. David Kuijt, an MC professor who teaches engineering classes in the Middle College program and sponsors MC's Swarmathon team. Of Tan's work on the Swarmathon team, he says, "She worked really hard on the robot construction last semester. This semester, she focused on the outreach effort, which included being a presenter at one of the demonstrations at a local high school." He adds, "I have been very impressed with all of the Middle College students I have come
in contact with over the last year and a half. They tend to be bright, respectful, and engaged."
Seventeen-year-old Moussa Haddad, whose self-confidence and poise belie his age, says he enthusiastically enrolled in MC2 as an eighth grader preparing to enter Northwood High School. He admits the demands of the program initially were overwhelming. "The first years are really difficult," he says. "My teachers expected college-level writing—and I was just coming out of middle school. It was really stressful."
Haddad overcame his initial trepidation, embraced the demands of the program, and eventually found his footing in the STEM-oriented curriculum at Montgomery College. In fact, he did so well in his science classes, he now works in the College's Learning Assistant Program, leading discussions and providing lab support to students in a chemistry class.
Professor Aksana Chabatar, who teaches the Principles of Chemistry class in which Haddad assists, says he quickly developed an excellent rapport with her students. "They really like him," she says. "I don't think they have any idea he's still in high school because he is so supportive and knowledgeable."
Haddad, who accepted admission to a limited-enrollment program in biology at University of Maryland for the fall, wraps up his last semester at MC this spring. While taking 16 credits including Organic Chemistry, Principles of Genetics, Calculus, and English, he goes back to Northwood to fulfill his role as vice president of the National Honor Society.
The benefits of the Middle College program extend beyond earning an associate's degree. The program boosts a student's college admissions profile and potentially compresses the time spent in college, thus decreasing the cost of college for many participants.
Maryland's CCRCCA law requires MC and MCPS to cover part of the costs of this program, thus reducing the amount the student pays for tuition. Students pay
for their MC textbooks and use their College ID card for free transportation to and from campuses via Ride-On buses during school hours. Qualifying students can receive full tuition and financial assistance for the Middle College program.
"The CCRCCA really pushed everyone to think about how we provide students opportunities to go to college," says Dr. Jack Smith, superintendent of Montgomery County Public Schools. "We need to ask students, 'What do you want?' and 'How do we help you get there?' This includes offering programs like Middle College and
dual enrollment."
Desmarattes funded her Middle College program by applying for Montgomery College's High School Student grant. The need-based grant covers the cost of College fees and required textbooks for courses.
"The Middle College program saved me the cost of tuition," she says. "I've completed all of my general education credits, so when I attend a university, I'll be able to gain more experience in the biomedical field. I could also spend time abroad if I choose because I have the time to do so."
Desmarattes, a Phi Theta Kappa honor society member, considered offers from Clemson University, Louisiana State University, University of Maryland Baltimore County, and the University of Pittsburgh before deciding on University of Maryland.
Monica Bond-Lamberty, who taught Desmarattes and Haddad AP history at Northwood High School, says, "For kids like Dominique and Moussa, who are both driven and dedicated, but not necessarily certain that they will have the funds for four years of college, Middle College gives them an opportunity to cut a few years off of their bill. That is a huge relief for them and their families."
Rai believes many more students and families will benefit from the cost savings afforded by dual enrollment programming. He says the MC-MCPS partnership intends to roll out programs in biotechnology, computer science, cybersecurity, and world languages in the next two years.
"The model we're using is very unique, innovative, and more closely tied to the local economy and community—and it's implemented in a way that there is little additional burden on the taxpayer," he says
—Jill Fitzgerald
Photo Credit Lisa Usher and Pete Vidal
---
Approximate Costs: Middle College vs. Traditional
Program
Required Years
After High School
Tuition, Fees, and Books for Degree
University of Maryland (UMD)
Bachelor of Science degree
Student graduates from MCPS and attends UMD for four years.
4
$45,520
Montgomery College
Associate of Science Degree
and
University of Maryland
Bachelor of Science DegreeStudent graduates from MCPS, attends MC for two years, and UMD for two years.
4
$34,873
(MC: $12,113 + UMD: $22,760)
Middle College (MC²) program
Associate of Science Degree
and
University of Maryland
Bachelor of Science DegreeStudent completes MC2 program through MC-MCPS partnership while in high school and attends UMD for two years.
2
$29,298
(MC²: $6,500 + UMD: $22,798)
Amount for MC and UMD based on 2017–2018 tuition and fees. Students admitted to the A. James Clark School of Engineering at University of Maryland will be charged an additional tuition differential of $1,400 per term (or $5,600 total for four years) once they achieve junior or senior class standing.
---
MC2 Class of 2018
Emily Cho
Northwest HS
University of Maryland
Clark School of Engineering
Received UMD Presidential Scholarship & Clark Scholarship
(Note: She will graduate from MC in August 2018.)
Dominique Desmarattes
Northwood HS
University of Maryland
Engineering
Adrian Guisadio
[not pictured]
Northwood HS
Montgomery College
Nursing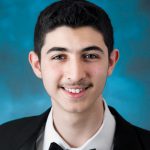 Moussa Haddad
Northwood HS
University of Maryland
Physiology and Neurobiology
Celia Harris
Northwood HS
University of Maryland
College Park Scholars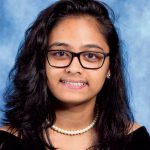 Priyanka Kishore
Northwest HS
University of Maryland
Computer Science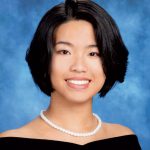 Genevieve Tan
Northwest HS
University of Maryland
Clark School of Engineering Bioengineering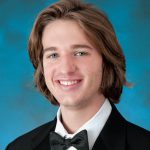 Brian Wilmarth
Northwood HS
University of Maryland
College Park Scholars
Computer Science
These Middle College (MC2) students are going places, too. The following received at least 50 college credits through the Middle College program.
Yash Atitkar
Northwest HS
University of Maryland, Clark School of Engineering
Deepak Binkam
Northwest HS
University of Maryland
Nicola Bura
Northwest HS
University of Maryland Baltimore County
Major: Computer Science
Caroline Griffin
Northwest HS
University of Maryland
Krishnan Guru
Northwest HS
University of Maryland, Clark School of Engineering
Major: Aerospace Engineering
Miguel Rojas
Northwest HS
University of Maryland
Sahaj Shah
Northwest HS
University of Maryland, Clark School of Engineering
Two New MC-MCPS Partnerships Begin This Fall
Pathways in Network and Information Technology at Clarksburg High School
The Pathways in Network and Information Technology is a dual enrollment program enabling participating high school students to earn both an MCPS high school diploma and an MC associate of applied science (AAS) degree for free.
The AAS ensures students meet industry expectations, gain technical skills and workplace competencies, and achieve industry certifications. Students earn certifications in microcomputer tech-nician and network administration in either Microsoft or Cisco, or in wireless technologies. Moreover, the program will afford
students mentoring, internships, and a paid summer employment opportunity in the technical industry in Montgomery County.
This program is offered at Clarksburg High School, and the only entry point for this program is in ninth grade. However, students within the Seneca Valley, Damascus, and Watkins Mill high school districts may apply.
For information on eligibility requirements, contact melissa_kupferschmid@mcpsmd.org.
Early College Program at MC's Rockville Campus
The Early College (EC2) program affords a more independent and advanced learning environment for MCPS students. Housed at the Rockville Campus of Montgomery College, EC2 provides students an opportunity to attend MC full time in eleventh and twelfth grade to earn either an associate of arts in teaching (secondary mathematics) or an associate of science in mathematics. In addition to the associate's degree, students will earn a Maryland State High School diploma from their home high school.
Students can participate in their home high school extracurricular activities, athletics, and other school events, as well as join clubs and activities as MC students.
For more information on eligibility requirements, contact amy.crowley@montgomerycollege.edu.