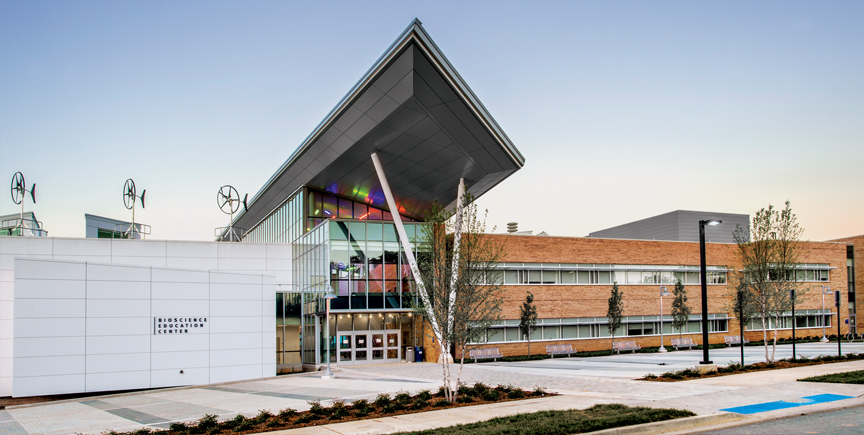 Two ribbon cuttings at the Germantown Campus marked the beginning of the fall semester: the Bioscience Education Center, opened in August, and the Holy Cross Hospital Germantown, opened in October. The buildings, located on Observation Drive, the campus's main thoroughfare, anchor the new Hercules Pinkney Life Sciences Park, a science and technology business partnership, named for the College's president emeritus.
In a region ranked among the top five nationally for biotechnology, the Bioscience Education Center provides the College and business communities a fully integrated research environment that includes laboratories, classrooms, meeting space, and a conference center. The center offers dedicated space and equipment for teaching cell culture, bio-manufacturing (cell propagation), and genetic diagnostics.
Holy Cross Germantown Hospital, a six-story, 93-bed hospital, will benefit the community, as well as MC nursing and health sciences students who can fulfill clinical training requirements on site. Montgomery College is the first community college in the nation to have a hospital on site, and the unique public/private partnership will serve as a national model. It is also the first new hospital to be built in Montgomery County in 35 years. Look for more on the new hospital in our next issue.
Environmental Features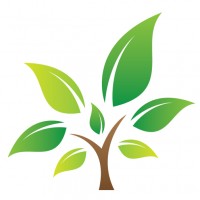 Green roof with wind turbines
LEED Gold (Leadership in Energy and Environmental Design) certified (expected)
More than 75 acres of mature forest and a stream valley buffer will be preserved at Germantown. The forest reserve includes a champion American elm with a 100-foot canopy—one of the largest in Montgomery County.