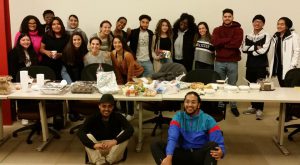 How do YOU spell Thanksgiving? The Southern Management Leaders know how to be grateful for everyone's favorite dish. And we're not talking about the many many pizzas and cupcakes and pupusas and other delectable treats served up by this crazy group. No! We're talking about the fun and joy they have in each other's company!
And much gratitude this year goes to the pre-Thanksgiving Potluck party planner, Zeshan Khan (featured front right in his bright festive windbreaker). Great job!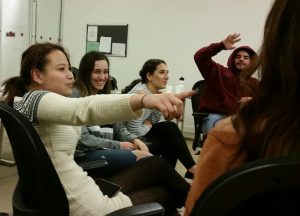 Murder? A game of cards? Musical chairs (well, music anyway)? These students know how to host a party. This year's highlight? Being joined by about half the Prince George's Community College cohort!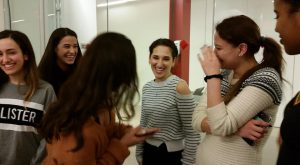 So on behalf of all of us here at Montgomery College and all of those at Prince George's Community College, we wish everyone a warm, fun-filled time of giving thanks and building friendships and relationships to last a lifetime!