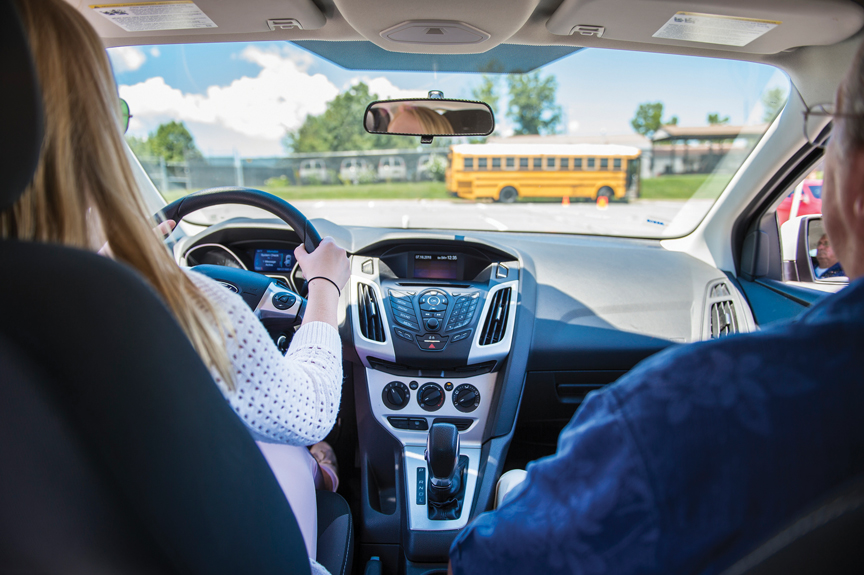 Driving is a rite of passage into adulthood for most teenagers—and children with special needs are no different. According to research conducted at Children's Hospital of Philadelphia, two-thirds of fifteen-to eighteen-year-olds with a higher functioning autism spectrum disorder are currently driving or plan to drive.
To accommodate students who are on the autism spectrum, those who have attention deficit disorder (ADD or ADHD), or those with other learning differences, Montgomery College developed a Driver Education with Additional Supports class. The 36-hour course, consisting of 10 three-hour classroom sessions and three two-hour individual in-car sessions, prepares rookie drivers to test for a Maryland driver's license.
The course provides the same mandatory Maryland Motor Vehicle Administration (MVA) curriculum as the standard Driver Education class. The College's Driving School and its instructors are MVA licensed and certified. Moreover, the additional support instructors are dually certified in special education.
"I'm so happy to be a part of this innovative program," says Dr. Pamela Ekpone, who has been an MC driving instructor for almost 10 years. Ekpone also serves as a transition specialist in the Montgomery County Public Schools Transition Services Unit. "We give them [student drivers] a variety of experiences," she says. "I read all the quiz and test questions to them and we enhance the in-class activities with diagrams and models using toy cars. We also developed a slide series and pictures to support some of the lessons." Ekpone says the in-car sessions have no real accommodations, but she takes students out at different times of the day to ease stress—and takes frequent breaks with anxious drivers.
To register for the Driver Education with Additional Supports class, parents must provide documentation as to the student's disability to ensure the student's suitability for this class. A parent or guardian must attend the first session with the student. Also, students are required to bring their learner's permit to the first class.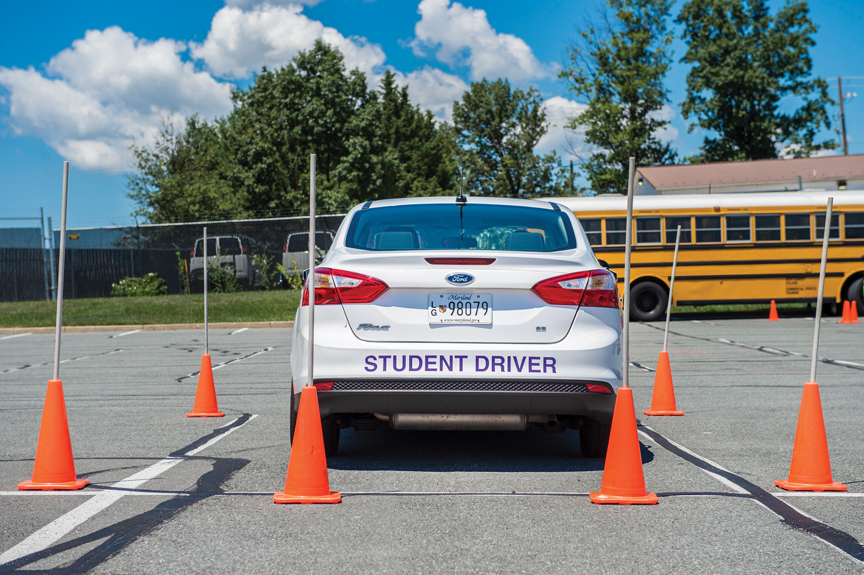 "We are the only community college in Maryland to offer such a class—and one of the few driving schools in Maryland to do so," says Sharon Maxwell, program manager for the College's Transportation Safety Institute. "We want to broaden the opportunities for students who really need extra support."
Jennifer Hiscock, a transition support teacher at Blake High School, noticed many of her students with learning disabilities wanted driver education. She believed these students needed smaller classes and more instruction time. She approached Maxwell, who worked with Montgomery County Public Schools to get Blake approved as an MVA licensed and certified school for MC. Through the partnership, driving opportunities for all students now are possible in their own neighborhoods—and more MCPS high schools are connecting with the College.
For more information on the Driver Education with Additional Supports class or any driver education classes, please visit montgomerycollege.edu/wdce and click on community education.
Photos by Pete Vidal