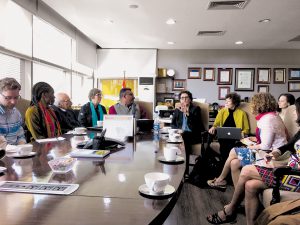 Eighteen members of the Montgomery College community traveled to India during spring break as part of the Global Humanities Institute's (GHI) "Seminars Abroad" initiative, funded by a grant from the National Endowment for the Humanities.
They learned about India's complex history and cultures, and forged academic partnerships with colleagues at OP Jindal Global University and Osmania University.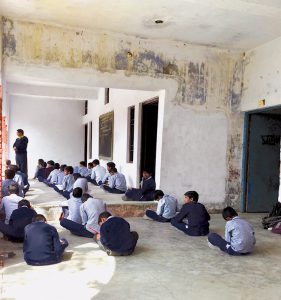 "In traveling to India," says English Professor Matthew Decker, "I experienced a country, which, in many respects, was completely unlike my own. I've never needed to be thoughtful about the water I drink or food I eat. I rarely consider the trash that impacts our own local spaces. Upon our return to the US, these topics seem to matter more to me than they ever have before."
Decker plans to remind students to value their global citizenship and to use what they learn to inform their responses to different cultures. For incorporating India into curricula, MC faculty can draw from specific "Teaching India" resources, created by the GHI, E-Learning, Innovation and Teaching Excellence (E-LITE), and MC Libraries.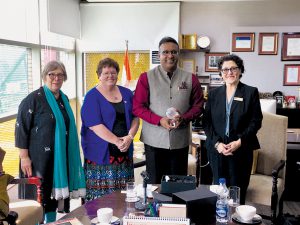 The Global Humanities Institute is funded in part through a challenge "Bridging Cultures" grant by the National Endowment of the Humanities. Its purpose is to support systematic integration of other cultures and countries to study the humanities. The project includes faculty training and support of teaching, cultural community engagement, research and scholarly work, and scholarly exchanges abroad. Past trips have been to China, India, and El Salvador.
Photo courtesy of Global Humanities Institute