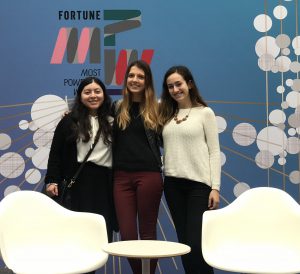 On October 22, three Southern Management Leaders–Tammy Molina (Computer Science), Olga Shuklina (Architectural Technology), and Shayna Berman (Mechanical Engineering) joined 29 other Montgomery College STEM students chosen for their passion and accomplishments to attend Fortune Media's (publishers of Fortune Magazine) Most Powerful Women Summit of 2019 in Washington, DC, and receive "Notebook Mentoring" from amazing, inspirational women leaders on the national and international stage.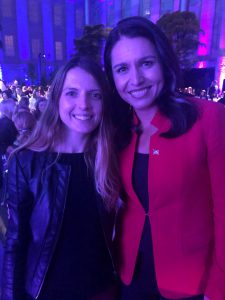 In addition to one-on-one conversations with the likes of Tara Walpert Levy, VP at Google; Opal Perry, CIO, Hertz; Linda Jojo, Executive VP, United Airlines, and Kelly Bengston, SVP at Starbucks, our students heard from U.S. Presidential candidate Tulsi Gabbard (featured, right, with Olga!) as well as Ellen Stofan, the Director of the National Air and Space Museum in Washington, DC, and were honored before all attendees at a lovely candlelit dinner in the Robert and Arlene Kogod Courtyard of the National Portrait Gallery.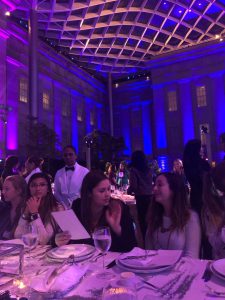 The Program especially thanks Carrie Fitzgerald, Astronomy and Physics Faculty member of Montgomery College, and Julie Schlosser, Director of Notebook Mentoring at Fortune Magazine for spearheading this wonderful event for our students.
Below is a group picture of all Montgomery College students with their mentors. As you can see, this is quite a "powerful" group of women!
#montgomerycollege #fortunemagazine #mpw2019