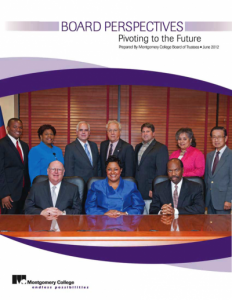 Board Perspectives is an annual publication of the Montgomery College Board of Trustees. In Perspectives, the Board reflects on the College and its work during the year. In looking back, the Board also considers important dynamics and issues in the College's future.
Read the June 2012 Board Perspectives: Pivoting to the Future.
Read more about the Board of Trustees.