by Kidus Adugna
Who would like to enrich minds, engage hearts and transform communities? These are the missions of Global Nexus, an organization that partners with Montgomery College to promote awareness of the global diversity to strengthen our understanding and connection to all diverse communities. Global Nexus organizes colloquiums every year at MC with different themes to promote awareness of the global community.
This year was the second colloquium and took place at the Montgomery College Rockville campus on the 26th of February. Students presented their works from different classes relating to the themes of Global Nexus. Some students did a Powerpoint presentation while others did a poster presentation. Students talked about the importance of cultural identity and diversity. One student  talked about 9/11 and the Patriot Act, one talked about the Jim Crow south and how voting is important, another wrote a poem celebrating her African heritage, and one presented the current issues of Venezuela and explained why people flee the country.
I shared a poster presentation, where I presented MTS, Maryland Tutoring Services. MTS connects people from different backgrounds because people meet on one platform to educate each other. With MTS, you can connect with an online tutor from a different country or even connect with an in-person tutor in your area. People meet and enrich the minds of one another because the tutor explains the material to the student and the tutor learns how to better assist the student based on the learning style of the student who can be influenced by his culture, upbringing and many other things.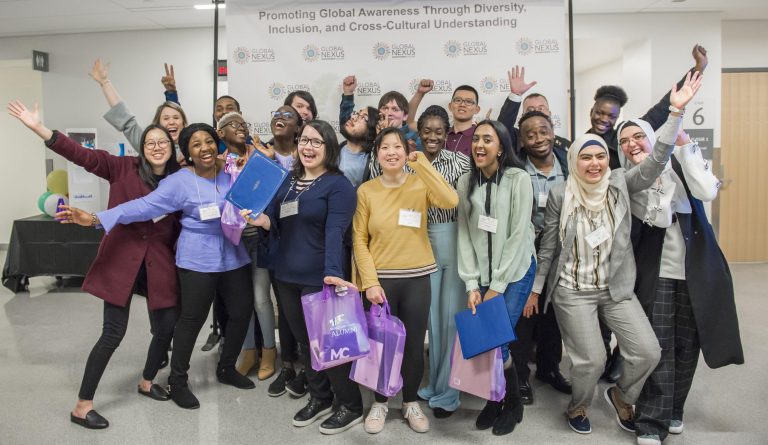 This event taught me that culture and tradition play a big role in politics and society. Some laws might seem completely rational but they may also be very much influenced by the culture and tradition of a country. And thus, I plan on thinking more critically about the significance of some social and political actions and how culture influences these actions . I also learned that the world is full of wonderful people from amazing cultures, and I plan on learning more about the different cultures out there!