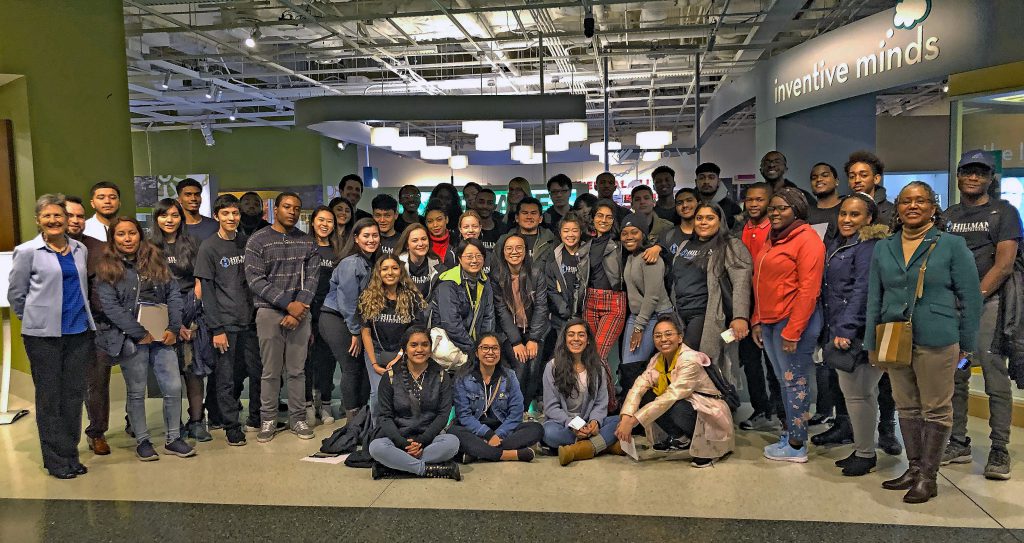 by Rebecca Razavi, Program Director
On February 8, the Hillman students from both Montgomery College and Prince George's Community College explored an innovative exhibit called "Places of Invention" at the National Museum of American History (NMAH) in Washington, D.C., guided by Joyce Bedi, Senior Historian at the NMAH's Lemelson Center for the Study of Invention and Innovation. This is the program's fourth annual visit to the museum exhibit and each year we are amazed once again to learn of the ingenuity and entrepreneurial know-how that has shaped the world we all live in today.
After a tour of the major areas of the exhibit, hosted by three expert historians, students worked together to explore the evolution of invention in major industry areas and to reflect on their own place in this ever-changing landscape. Reconvening as a whole group, students shared their observations about what they had learned. But they really came alive when they started to see how they could take what they had learned and actually come up with new processes or products that would stand on the shoulders of iconic inventions in American History.

We are grateful to Ms. Bedi and the NMAH for their generosity of time and expertise to make this one of the highlights of the Hillman Entrepreneurs Program!