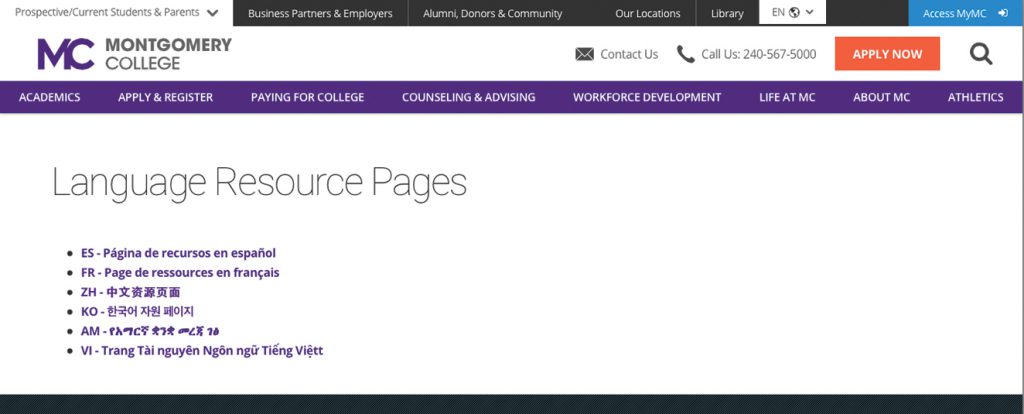 Alumni Association
If you have visited montgomerycollege.edu/alumni recently, you'll notice that things have changed. We have redesigned our Alumni Association web pages, making it easier to become a member, access your benefits, and find ways to stay involved with MC. Check it out, and send your feedback on the new pages to alumni@montgomerycollege.edu.
Language Resource Web Pages
The MC website now contains resource pages in six different languages identified as most common among the MC student population: Amharic, Chinese, French, Korean, Spanish, and Vietnamese. The pages contain information about admissions and registration, financial aid, English as a second language classes, transfer credit information, and more. Visit montgomerycollege.edu/language for links to all six pages.