MC librarians at all three campuses know a thing or two about good books. And—no surprise here—they had a lot to say when Insights asked for summer reading recommendations. Here are a few of their new favorites.
Kari Schmidt, technical services manager, recommends: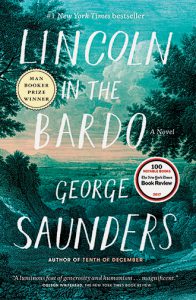 Lincoln in the Bardo by George Saunders
This imaginative ghost story about the death of President Lincoln's son Willie won the Booker Prize in 2017. A prolific short story writer of high acclaim, Saunders' delivered a first novel that is deeply captivating and wildly inventive. Saunders' engrossing work features metaphysical and philosophical musings on the meaning of life and death. For those who love modern literature and historical fiction this novel artfully enthralls the head and the heart. Available at the Rockville and Takoma Park/Silver Spring libraries.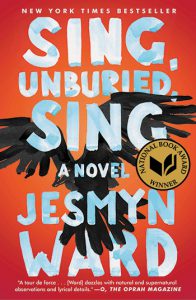 Sing, Unburied, Sing by Jesmyn Ward
Fans of Ward's novel Salvage the Bones will delight in her most recent novel about three generations of an African-American family in coastal Mississippi. Ward's deep compassion for her characters, even those who are challenging, brings the reader into a deep understanding of one family in the modern day rural south through the deeply affecting voices of its patriarch, his daughter, and her teenage son. Ward's art stands alongside William Faulkner and Toni Morrison with this heartfelt and deeply moving novel. Available at the Rockville and Takoma Park/Silver Spring libraries.
---
Anne Briggs, web services and communications librarian, recommends: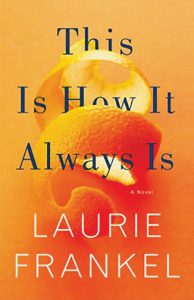 This Is How It Always Is by Laurie Frankel
This Is How It Always Is follows the Walsh-Adams family through the children's adolescence, a cross-country move, and the dozens of transform-ations of various sizes that make up a life. In particular, this novel focuses on Poppy, née Claude, who was born as the family's fifth son, but who quickly announces herself as the family's first daughter. The author drew on her own experiences with a transgender child to create this thoughtful exploration of gender and cultural norms. The characters, in particular Rosie, the mother, are so well-drawn that the reader can't help but engage with them and evaluate his or her own biases and expectations.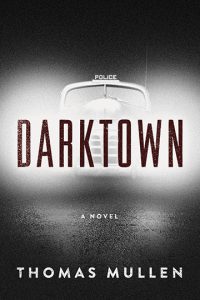 Darktown by Thomas Mullen
Darktown takes place in post–World War II Atlanta where, under intense political pressure and despite objections from the white community, the police force hires its first African-American officers. These new officers face hostility from their white peers and restrictions on their authority from the department that hired them. This novel follows two officers, Boggs and Smith, as they maneuver these obstacles to investigate the murder of an African-American woman. Not only is the mystery engaging, but the author also paints a vibrant and terrifying picture of the vicious racism in the American south during this era. Available at the Takoma Park/Silver Spring library.
---
Shwuing Wu, library technical assistant, recommends: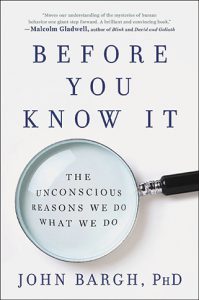 Before You Know It: The Unconscious Reasons We Do What We Do by John Bargh
Have you ever wondered why we do what we do? Have you ever seen or felt that the longer a couple is married, the more they look alike? Do you think we can change our behavior by changing our environment? Do you believe that human beings have "free will," or do you believe we are pretty much "factory-equipped?" This book will give you some insights, and even some answers.
The book is written in everyday language with lots of facts, stories, and research data. It sometimes makes you laugh too. Available at the Rockville library.
---
Amanda Stroud, library assistant, recommends: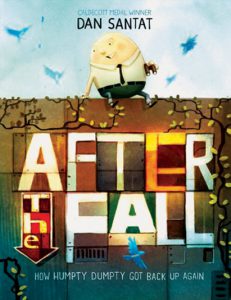 After the Fall: How Humpty Dumpty Got Back Up Again by Dan Santat
Humpty Dumpty sat on a wall, Humpty Dumpty had a great fall, All the King's horses and all the King's men couldn't put Humpty Dumpty together again. Well it turns out the staff at Kings County Hospital could put Humpty Dumpty back together again, for the most part. However, the book makes a point that after a traumatic experience sometimes not everything can be healed with bandages and glue. And that an avid birdwatcher who loved to sit high upon the wall might now have issues with heights, which is why he's eating Cardboard Cereal (which is down low) instead of his favorite Sugar Frosted Sugar Cereal (which is on the top shelf). But through a series of baby steps Humpty Dumpty manages to overcome his fear of heights. There's a surprise twist at the end! Available at the Germantown library.
---
Randy Hertzler, reference services and periodicals librarian, recommends: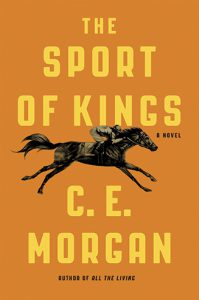 The Sport of Kings by C.E. Morgan
I love horses, but horse breeding—let alone racing—was always an endeavor I looked at sideways. Perhaps even a bit more so after reading this tour-de-force set amidst the lush pastures of central Kentucky—ground zero for American thorough-bred horse breeding. But The Sport of Kings does little to fetishize the industry, and in fact exposes many of the ugliest practices in a highly lucrative and competitive tradition. Within this scientific and social setting, we follow the history and fortunes—or misfortunes—of two families whose life experiences could not be more opposite, but whose respective fates become inextricably entwined. Race, honor, eugenics, slavery, miscegenation, animal welfare, and the possibility of redemption—or revenge—play into a tale written in prose that often borders on pure poetry. I frequently found myself re-reading sentences or passages just to savor the gorgeous turns of phrase. Morgan rounds the final turn into a nail-biting finish worthy of "The Run for the Roses." Available at the Rockville library.
---
Note: All titles recommended in this article, except This Is How It Always Is, are available at the specified campus library.
MC alumni have borrowing privileges at any MC library with a photo ID showing the borrower's current address. Ask your campus librarian for assistance.