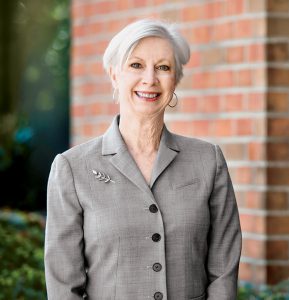 Insights talks with Martha Schoonmaker, executive director, Pinkney Innovation Complex for Science and Technology at Montgomery College (PIC MC).
Q: PIC MC was named for Dr. Hercules Pinkney, who was vice president and provost at the Germantown Campus when the integrated campus idea was conceived. What aspects of the PIC MC's 40 acres has already been developed?
A: PIC MC was envisioned 20 years ago. While Dr. Pinkney was here, the whole county was seeing exciting business development, especially in the biotechnology and life sciences area. In 2008, the county-owned life sciences/technology incubator, the Germantown Innovation Center, moved onto the campus. In 2014, we successfully located Holy Cross Germantown Hospital, a 93-bed hospital employing 730 healthcare professionals and related jobs—and MC cut the ribbon on the Bioscience Education Center. In 2015, NexCore Group opened a medical office building with 50-plus doctors, nurses, and medical personnel.
Q: Why would life science companies choose the Germantown Campus location?
A: First off, we are reaching out to companies in biotechnology, cybersecurity, and technology. A business location inside the College's 229-acre campus, alongside I-270, the Technology Corridor, and just up the road from Washington, DC, makes it unique. But an important distinction is the access to MC's resources—both people and facilities. Corporate residents have opportunities to interact with faculty and students (the future workforce) and potential opportunities to influence curriculum to meet industry needs, which ensures that MC students acquire relevant skills and experiences in preparation for the workforce.
Q: Can you explain the business incubator and how it fits into the larger picture?
A: This is the research component of our integrated academic, business, and research campus. The Germantown Innovation Center houses 23 start-up companies with 106 employees. It has space for biotech, nanotech, healthcare, wet lab space, small offices, and conference rooms. The incubator with start-up life sciences companies provides our students the opportunity to see and/or possibly participate in cutting-edge research, more fully preparing them to walk into the type of work environment they will have ahead of them. Just think about it—we have a company here doing Ebola vaccine research. Another is in personalized medicine. All within a three-minute walk from the Bioscience Education building.
Q: Are there plans to add more buildings?
A: Yes. Currently we are seeking a development partner to add another building with wet laboratories and class A offices to accommodate more companies on campus. Complete realization of the vision will take a number of years, as with any project of this nature. We want to attract smart people by defining and marketing the area as a place where highly-skilled people, including young professionals and entrepreneurs, want to live, work, learn, prosper, and enjoy a high quality of life. We are also working on new development and financing strategies for private and mixed-use elements, and on fully engaging county and state authorities and sponsors.
Q: PIC MC recently received an Excellence in Economic Development award from the International Economic Development Council. What can you tell us about that?
A: We received a Bronze award for the promotional video produced by our very own MCTV. The video is a three-minute overview of PIC MC that showcases how and why we are developing the Germantown Campus into the center of a larger Germantown Innovation District—a hub of education, business, and entrepreneurship. We show it at presentations and as part of our Maryland Pavilion display at the BIO International Conference each year, where we have exposure to thousands of life sciences companies in the US and around the globe.
---
More About Martha Schoonmaker
Schoonmaker began as executive director of PIC MC in 2014. She has a distinguished career in business development, including leading economic initiatives in Georgia and Prince William County (Virginia) as director of business development and investment in the Department of Economic Development.
Photography by Pete Vidal