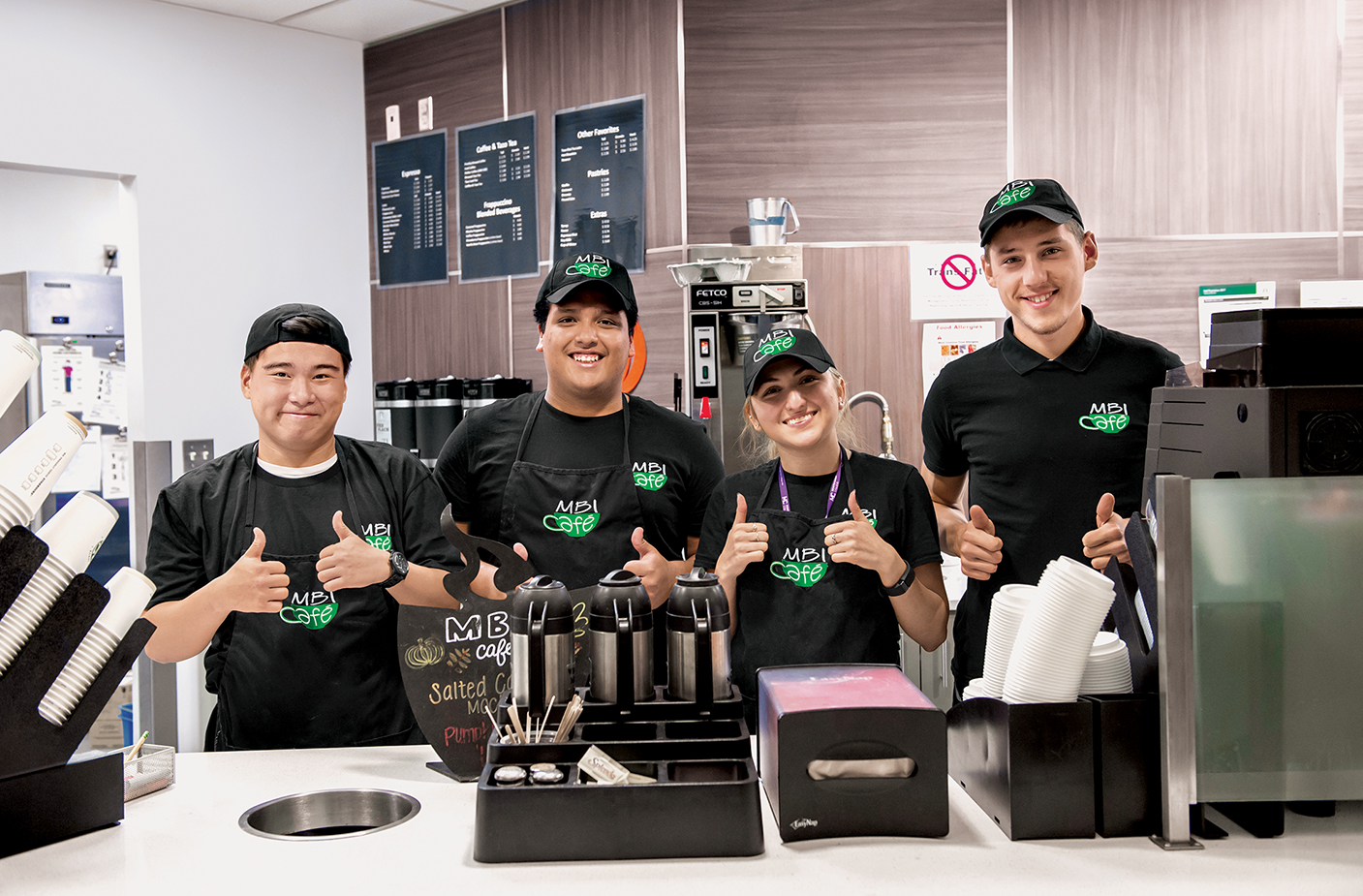 The MBI Café, a student-run coffee shop on the Rockville Campus, celebrated its grand reopening in a new and bigger space across from the campus cafeteria in June. The café is a We Proudly Serve Starbucks operation. MBI students run the café, including front line and managerial operations.
The café opened in 2003, when 17 students crafted a business plan, assisted by then-director Jeffrey Schwartz and several MBI board members. As part of their duties, Macklin students from each successive year transition into various management roles. They prepare accounting and financial reports, plan and execute marketing campaigns, hire and schedule counter staff, and maintain efficiencies and inventories. Profits from the café created and now accrue to transfer scholarships that benefit MBI students.
New location: MBI Café Rockville Campus, Campus Center Building (first floor)
---
About the Macklin Business Institute (MBI)
MBI is a sophomore-level honors business program that has grown to incorporate an additional two-year program for students applying to Montgomery College as freshmen. MBI was established in 1999 through a major gift to MC by the late Gordon and Marilyn Macklin '77. Gordon Macklin, former president of the National Association of Securities Dealers (NASD) helped create the Nasdaq stock exchange in 1971. The Macklins envisioned the institute as a place where the values of education, business, and civic responsibility would come together in a creative way to facilitate future educational and career successes.
Photography by Pete Vidal