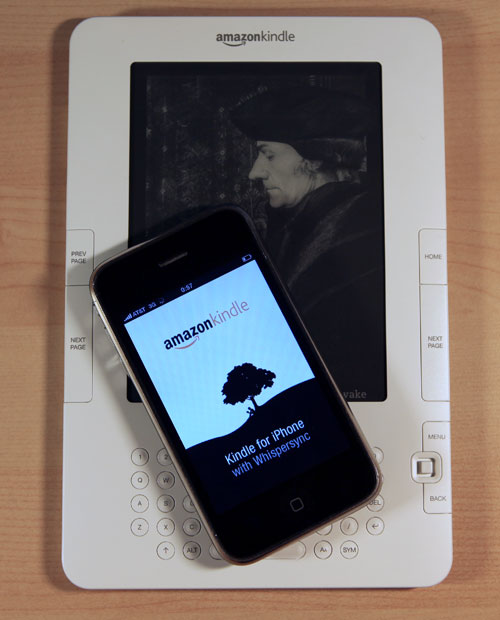 The Kindle was a gift. It gathered dust. I sat at night, reading from the hand-held itouch, using the Kindle app.  The deciding difference? Utility. The  feature? It's called "Dark Mode."
Dark Mode allowed you to read with a black background and white letters, that sort of screen all old websites on geocities used to look like. Except now, it served one purpose:  the perfect reading in the dark.
Every big reader has stories of a flashlight under the covers reading their Nancy Drews or Goosebumps. I can't imagine being a pre-teen or teen with an itouch.
I imagine the objector would say: but it can't be good for your eyes! Well how dimly I had the lamp or nightlight while reading in bed (as courtesy to regular circadianed wife) couldn't have been much better.
The only itouch vs. Kindle article I found said:
The iPhone Kindle application supports only books, not periodicals- To which I respond, have you heard of Instapaper?
But you can't browse the Amazon bookstore? There is an Amazon Store app now, but when I'm looking at online bookstores, I'm not in the same mindset as a real bookstore. I pretty much know what I want, that's why I go to the website in the first place.
In summation, darkness is the thing.